Electric Wire Rope Hoist Manufacturers in Ahmedabad, Gujarat, India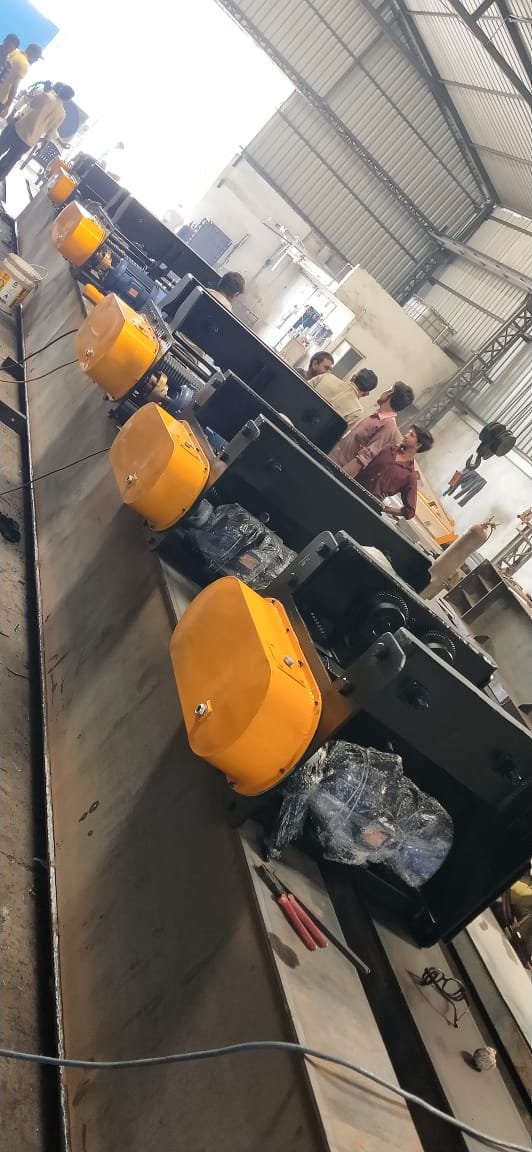 Shree Krishna Enterprise (SKE) is one of the most India's electric wire rope hoists Manufacturers, Suppliers and exporter in Ahmedabad, also we using the most advanced technology to their consistency, safety and long durability year after year, from motor to rope, gearbox, brakes and electrical and electronic systems.
Our Material Handling Equipment Electric Wire Rope Hoists features of quality, reliable and durable is an outstanding for load capacity range from 1 t to 120 t as per client's requirements at affordable prices.
Wire Rope Hoists Quality Features:-
Hoist gear: - Lightweight gear units

Hoist motor

Rope guide:- Rope drums, Rope drive

Safety brake: - Automatic braking in the event of a power failure

Easy-to-service control system

Wire rope hoists are extremely compact units, robust and easy to maintain
We made, design and tested at advanced production features include the parallel configuration of rope drum and hoist motor, modular design and the functional arrangement of all components.