Shree Krishna Enterprise (SKE): Leading EOT Crane Manufacturer for Efficient and Reliable Material Handling Solutions
Shree Krishna Enterprise (SKE) is 10 years of extensive experience in Material Handling Equipment in Crane Manufacturing Industry.
SKE is India's well known Ahmedabad based manufacturer of EOT Crane, HOT Crane, Industrial Cranes, Overhead Cranes, Jib Crane, Gantry Crane, Goliath Cranes, Electric Wire Rope Hoist, Monorail hoist and Crane spare parts at most competitive rates.
We have manufactured crane in modern technologies with International Standards (IS) as per the client requirement at reliable prices in Ahmedabad, Gujarat, India and international markets.
Our Material Handling Equipments are largely used in various industries across India and international markets.

10+
Year of establishment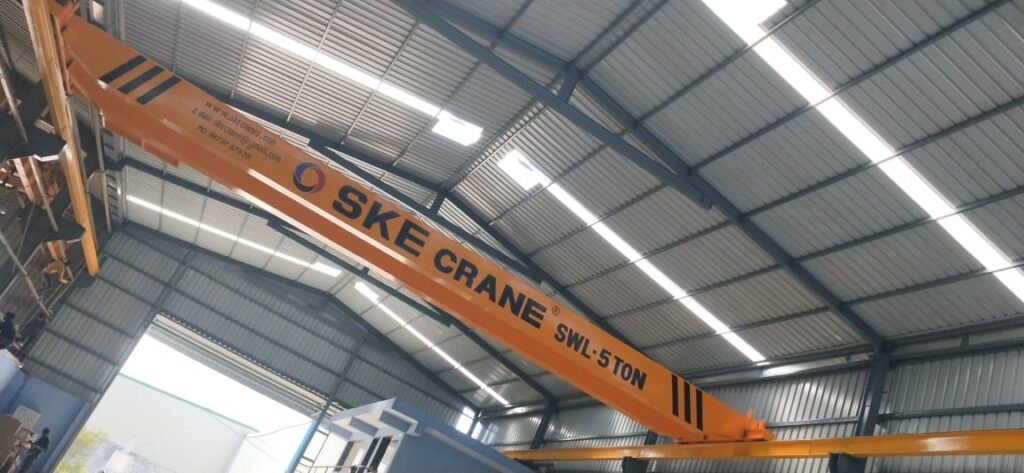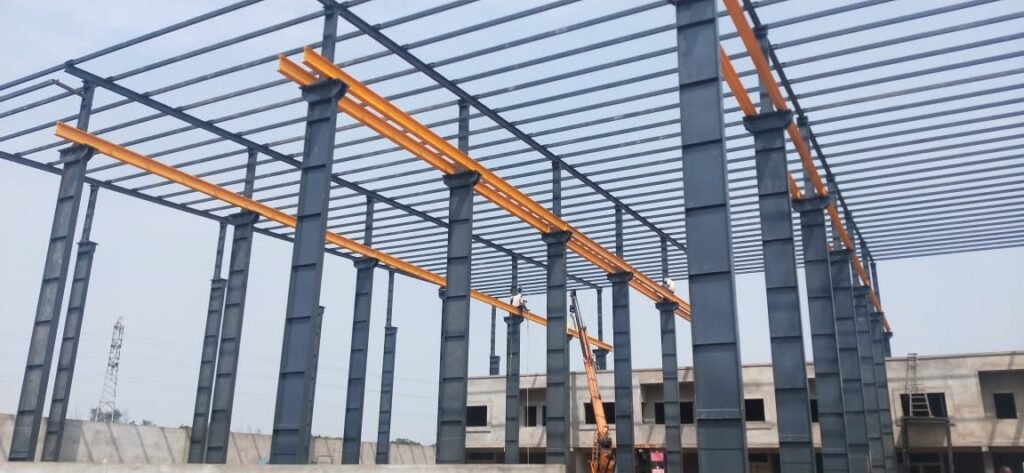 BEST PRICE
SKE offered Material Handling Equipments such as Crane and Hoists manufacturing at most competitive rates in Ahmedabad, Gujarat, India.
BEST SERVICE
SKE offered precise solutions for extensive Material Handling Equipments through a complete range of Hoists and Cranes, quality assurance services in Ahmedabad, Gujarat, India.
BEST QUALITY
High quality material and International standards (IS) of All Material Handling Equipments like Crane and Hoists manufacturing
SKE Cranes - The Prominent EOT Crane Manufacturer in Gujarat, India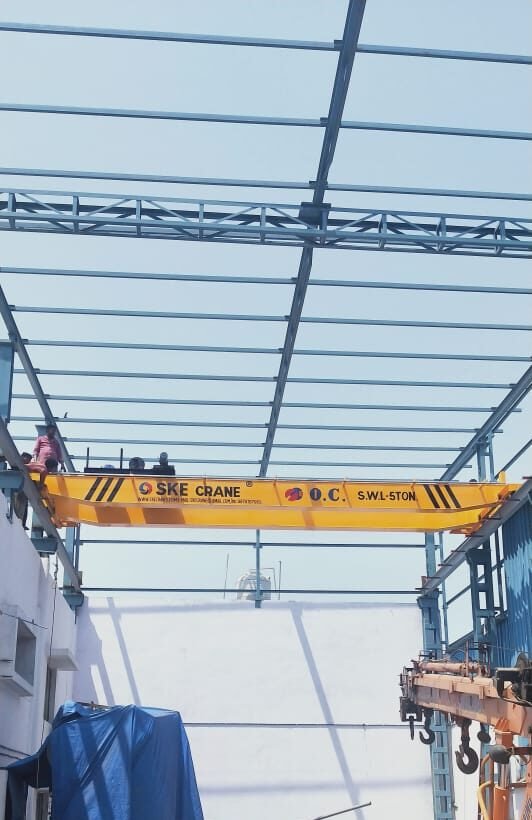 SKE Cranes is a leading EOT crane manufacturer. We supply electric overhead travelling cranes and hoists, as well as lifting equipment for all industrial sectors. Our products are renowned for their quality and durability, and our expert team can provide tailored solutions to meet your specific needs. With over 20 years of experience in the industry, we are dedicated to providing the best possible service to our customers. We are renowned EOT crane manufacturer in Gujarat and supply cranes and allied equipment that are high on performance and efficiency.
Being a leading EOT crane supplier in India, we are pleased to provide services across all sectors, from small industries to heavy-duty industrial units. Our wide range of EOT cranes is highly reliable and comes with adjustable load weights, enabling them to be used for a variety of tasks as per your requirements. With robust construction, these machines come with cutting-edge features and offer optimum performance throughout their service life. All our cranes are safe and easy to operate, providing maximum efficiency at all times. In addition, we also offer customized solutions tailored to individual requirements. At EOT crane manufacturers in India, you can be guaranteed quality products delivered on time and backed by our commitment to satisfy your needs.